SupplyHive
Meeting a need for Enterprise procurement employees by building a custom feedback portal for suppliers/buyers.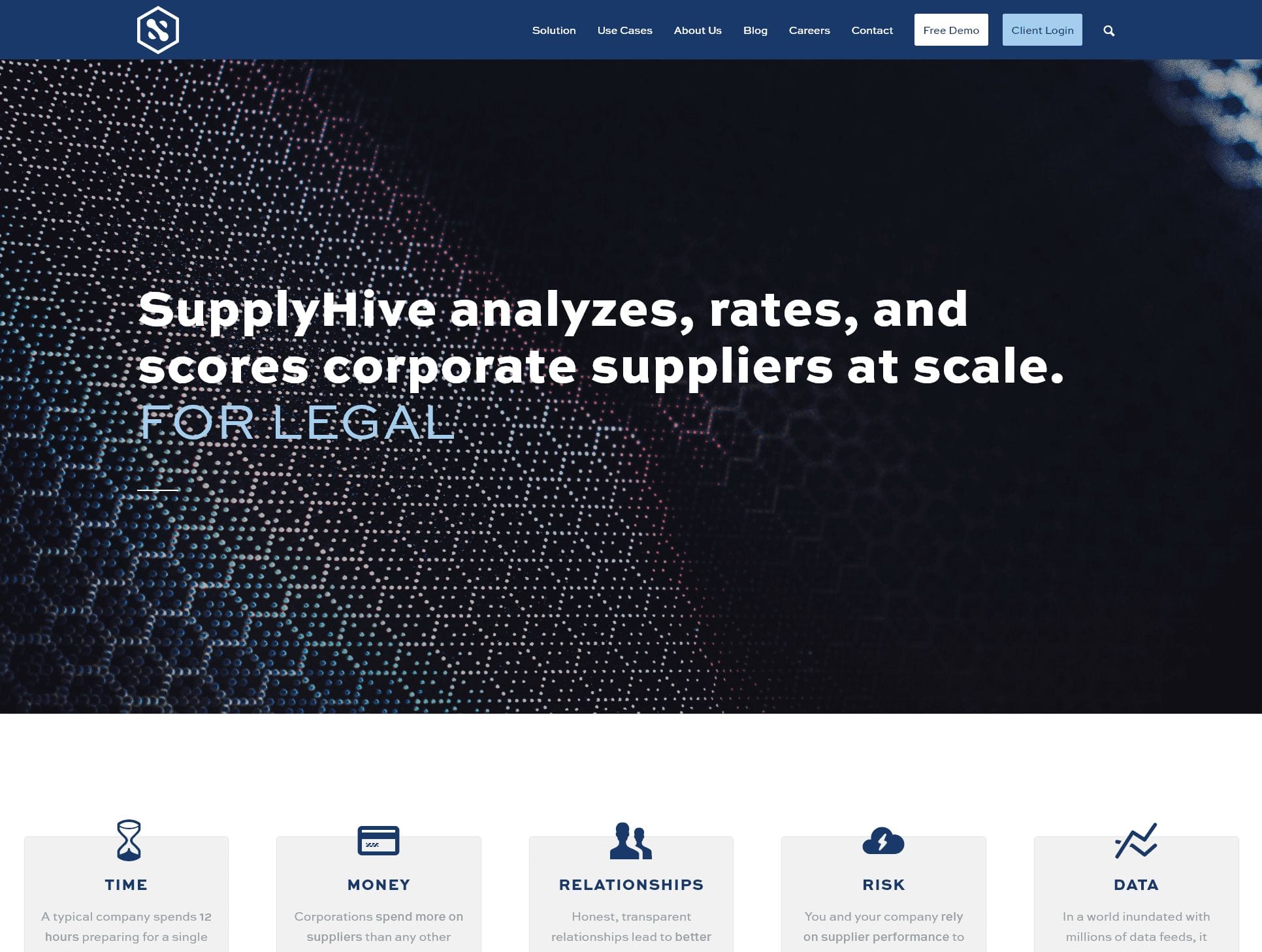 Background
SupplyHive is a SaaS platform dedicated to offering procurement feedback services, aimed at helping businesses streamline their procurement processes. To accomplish this, SupplyHive required a tailored procurement feedback platform that allowed corporations (suppliers) to create surveys and gather feedback from their customers (buyers). This would enable them to view customized reports and perform in-depth analysis.
Objectives
The project had the following key objectives:
Develop a procurement feedback platform for SupplyHive's clients, to enhance their procurement cycle.
Facilitate corporations in crafting surveys and distributing them to their customers for evaluation.
Empower corporate employees to review feedback and analyze the results.
Provide buyers with the ability to search for vendors and review them on the platform, akin to Yelp.
Solutions
In order to accomplish these objectives, Psycray collaborated with SupplyHive to implement the following solutions:
Designed a bespoke procurement feedback platform, complete with survey creation tools and review analysis capabilities, empowering corporations to refine their procurement cycle.
Equipped corporations with the ability to create surveys and gather feedback from their customers, leading to a more efficient procurement cycle.
Allowed employees from corporations to examine and scrutinize feedback, pinpointing areas for enhancement and streamlining the procurement cycle.
Gave buyers the option to search for vendors and review them on the platform, creating a comprehensive review system for the procurement cycle.
Outcomes
The partnership between SupplyHive and Psycray culminated in the successful launch of the procurement feedback platform. This platform allowed corporations to develop surveys and obtain valuable feedback from their customers, optimizing their procurement processes. The review analysis and search functions facilitated employees and buyers to examine and evaluate feedback, establishing an all-encompassing platform for procurement feedback.
In conclusion, the project successfully achieved SupplyHive's objectives by delivering an efficient and effective solution for optimizing the procurement cycle for its clients.