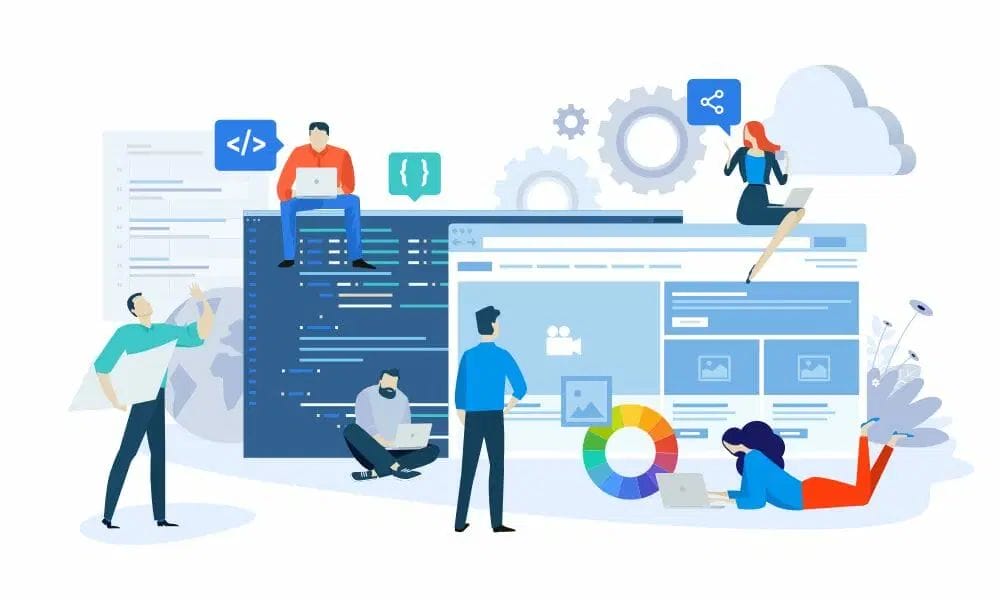 How can web development benefit my marketing strategy?
Custom web development can improve your website's user experience
A well-developed website can increase site traffic
Web development can improve your

search engine

rankings
Psycray offers tailored web development solutions to enhance your online marketing efforts
Contact Psycray today to learn more about how web development can benefit your business
Psycray builds websites that people enjoy using because they are built on a thorough understanding of user's needs, the functionality is straightforward, the aesthetics are appealing, and the design is built on current trends and cutting-edge technology. With expertise in numerous development platforms, content management systems, usability engineering, accessibility, and cross-browser/device testing, we make sure that the end results work effectively for all users, on all platforms, all the time.
CMS Implementation & Maintenance:
Our methodology allows us to support systems of all complexities and sizes and to manage every inquiry without fail. Before delivering the your newly designed and developed website, Psycray will have written and provided full content author documentation on how to update and maintain the content on your site. This documentation acts as a reference for your staff that will be editing and customizing the website's features.
Psycray will then conduct a training session, which will include everything that your content authors and site administrators need to know to manage all types of content, add pages, rearrange menus, upload and place images, upload and/or link to media, manage user logins, and so much more.
When using a modern CMS it is critical to routinely apply security updates for the core system and modules and to have technical assistance available to solve oddities and bugs that inevitably arise. In addition to technically maintaining the WordPress site, we provide phone and email communication to answer questions and provide support for your trained content authors and site administrators.
Responsive Design
Psycray develops responsive websites that provide optimal viewing experience across a wide range of devices (from desktop computer monitors to mobile phones). Responsive sites automatically adjust to the size of the user's browser, making for easy reading and navigation with a minimum of resizing, panning and scrolling.
This includes:
Automatically adjusting layout for difference screen sizes.
Intelligently delivering images of the size most appropriate for the visitor's device.
Initially delivering content excerpts when viewing on smaller devices.