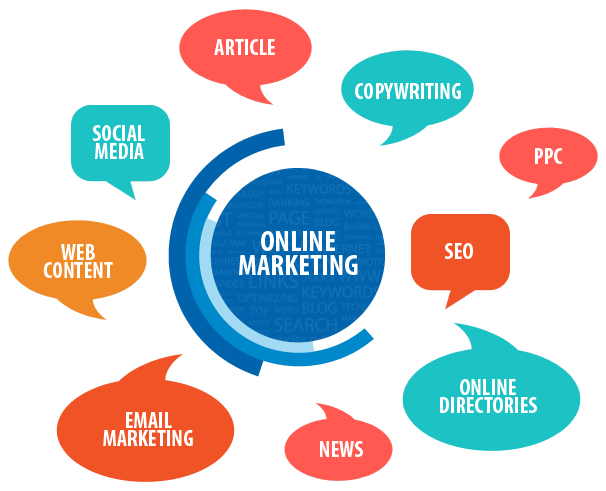 Just like traditional marketing's IMC (Integrated Marketing Communication), using online marketing to promote your brand also requires an integrated online campaign to leverage all online marketing methods. Therefore, using these online marketing methods allows your company to deliver its messages and touch target audiences at multiple levels. We would like to share some tips to help you start your Integrated Online Campaign.
Online Marketing Plan. A journey of a thousand miles begins with a single step. Preparing your online marketing plan is the first step to ensure success for your online campaign. You will need to locate the marketing dollar, define the target audience, create the campaign message, select the communication channel, and make sure all the steps are on track.
Communication Plan. The communication channel is an important part of the whole online marketing plan. You will need to define which marketing channel you need to use and who is your target audience. Email marketing,

Search Engine Marketing

, Online Advertisements, Webinars, and Social Media Marketing should all be used in different ways.
Asset & Content Preparation. In the planning stage of online marketing campaigns, please consider designing all advertisements in the same style to make sure people can easily recognize your ad in different channels – you want it to be unique. You will also need to figure out what messages you want to deliver to your audience, and prepare the appropriate content based on these decisions.
Campaign Monitoring. Compared to traditional marketing, online marketing can be monitored and controlled more conveniently. You can know easily what channel is more efficient and bringing in the best ROI, and use this information to decide where your marketing dollar should flow.
Response & Feedback Handling. Online responses can be tracked in real-time. You can monitor what your target audience is saying about your brand and your products and give an instant response. This will surely impress your customers and clients.
Integrated Online Marketing Campaign. Since the Internet is just one portion of mass media, you can target only specific groups of your audience. However, by combining the leverage of traditional marketing channels such as TV, magazines, newspapers, billboards, radio, etc., you can enlarge your target audience group.