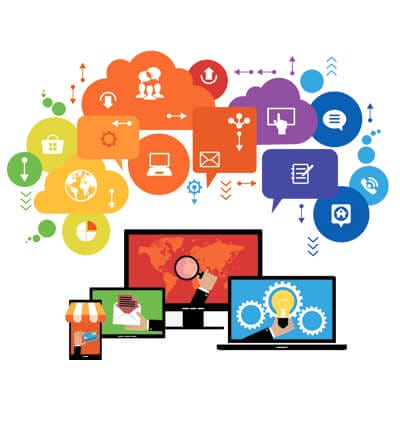 THE NEW SCIENCE OF "
SEO

" AND "

SEM

"

Source: Bill Furlong, CEO, Search Channel

The rapidly growing online properties of traditional media companies are finding out that building audiences is becoming a top priority. With general search engines, web-only media firms and the generational shift in media consumption habits, the old world circulation model that publishers have depended on is now being assaulted. Newspapers and general consumer magazines need no reminder of shrinking paid circulation and business publications are fighting for first-year qualified circulation.

So what does all this mean as legacy media companies continue to invest in their online platforms? There needs to be a significant sea change on just how "online audiences" are viewed and acquired. To date, most publishers don't have any comprehensive business strategy to build traffic. Most depend on existing platforms like newsletters or dabble in search engine optimization here and there. I hear many a publisher say, "Oh, we rank #1 on Google on the most relevant keywords of our industry, so we are getting a lot of traffic from them!" And? So how did that happen? What did those users do when they got there? Are you ranked on Yahoo too?

A top priority for online media management is to move audience acquisition to the very top of the initiative list-it is no trade secret that traffic means visitors and then revenue, and unless you have a detailed audience acquisition strategy, traffic will remain stagnant if not decline in the long run.

Many online-only media players have already built impressive audiences by utilizing online tools exclusively. A case in point is the substantial registered audience of globalspec.com in the engineering space. They have a few million engineers registered. When one compares that number to the aggregate print circulation of the leading magazines, well, it isn't even close. Publishers must step back and view the audience game from a more macro perspective. And in this market example, there is indeed a HUGE global audience opportunity that could not be an economically feasible objective for a print publication. But by implementing SEO and SEM, a "publisher" can build a substantive audience quickly and more cost effectively.

We see a growing suite of tools that are working for anyone that has a desire to increase traffic, be it a marketer, a blogger or a publisher. The degree of effectiveness of each tool depends, of course, on a lot of variables: niche, type of product one has, traffic potential, etc. We will review these tools and also share several organizational imperatives to shift the culture, change the "language", if you will, and empower key executives to build online audiences.
SEO (SEARCH ENGINE OPTIMIZATION)
Even the finest web sites can go unseen by their intended audience if they lack effective Search Engine Optimizations (SEO). A site specific SEO process, combined with a thorough understanding of the major Search Engines and Directories, is what is required to give your web site a competitive edge and top keyword placement. Be sure you are tagging your content appropriately and deeply. We recommend targeting as many keywords and key phrases as possible to achieve maximum exposure based on the descriptive content found on the site. Past experience has shown us that the number of targeted terms and phrases are limited by the amount of indexable content and the products and services listed on the site.
Establish a content distribution network beyond indexing on Google
See Google as a distribution partner of your content
If you are blocking content, rethink this strategy
Develop a strategy around indexing and tagging stored archives. More content on your site (tagged properly, of course) will lead to more traffic.
Regarding tagging technology practice, most web sites make use of the "title tag," at least to some extent. Often, though, companies simply supply their company name as the Title tag. While this practice has some merit for branding, it is more suited to marketers and not to publishers, and more attention must be given to the role Title tags play in Search Engine Optimization.
You must optimize your Titles to be better suited for Search Engine success. A well-written Description Tag helps entice a user to visit your site when they see it listed in the search engine results next to all of your competitors.
The readability and conciseness of the Title and Description tags are critical. You will need someone to lead in the creation of Meta Tags to significantly improve your Search Engine readiness. Enhance your Keywords List, using past knowledge of what the Search Engines favor and using valuable historical data from your own enterprise or archival search engine.
This practice must be a sustaining strategy as the major search engines (GYM – Google Yahoo and MSN) are changing the indexing game regularly. This new "black art" requires looking to a growing group of Search Engine Optimization boutiques. Be sure to check out www.sempo.org for companies that can help on this front. Another option is to hire an internal specialist for this sole activity. If your web developer is doing the SEO, it is time to call in the troops!
DIRECTORY

SUBMISSION

Directories can be thought of as the online yellow pages. They not only lead online prospects to your site directly, but often the entries from these Directories are merged into search engines' results. Additionally, effective placement in the Directories will give your site better "Link Popularity," which will help improve your ranking in several major Search Engines. So having your site listed in the Directories is critical.
E-NEWSLETTERS
Many publishers are realizing that a majority of their site visitors emanate from e-newsletters. Populate any outbound content with links to the site.
TRADITIONAL MARKETING TOOLS
Lest we forget, we find that commitment to old-fashioned print and email tools can assist in the mission of new traffic. These methods aren't as trackable as online tools but do represent, minimally, an awareness building program: An ad in your own magazine – the price is right and it supports the mission of the other tools.
PUSH EMAIL MARKETING TRADITIONAL DIRECT MARKETING
Multidimensional mailers are becoming in vogue again as they break through the clutter, especially if one's audience is C-suite oriented.
SWEEPSTAKES FOR REGISTRATION
Especially important in building a database, we often see offers and sweepstakes for audience building.
REFERENCES IN EDITORIAL TO CHECK WEBSITE
It seems so obvious, but the editors have a responsibility to reference the website liberally within the printed page – especially if it can take the reader into a more comprehensive content experience that can't happen in the confines of a page.
VIRAL TOOLS
Some publishers have had success starting blogs – ones started by a staff member or by industry opinion leaders. The word will get out if one can be consistent in delivering the blog to the community and in building this "peer to peer" dialogue. The blog can display links in the blog structure or in feature stories, research, etc. from the website to strike up the conversation.
SEM OR
PPC
This does't work for all publishers but certainly could play a large role for acquiring an audience. First, find out from circulation the budget allocation for the print enterprise and what metrics are being used. Identify a small test set of objectives, maybe a drive for visitors for a special issue online. Set aside a small budget to utilize Google AdWords. We have seen publishers spend as little as $500 per month to $5000 per month. It all depends on just what value you stake on how you "monetize" that new incremental traffic.
In any event, there should be no reason a publisher shouldn't try PPC. SEO must be the base, but PPC could very well be a solid traffic contributor for specific content events.
AFFILIATE NETWORKS
Be sure to work with leading web sites in your industry to embed your content through links.
ONLINE SYNDICATION
There are many firms that can monetize your content or offer it free, and then lead to more traffic. Aggregators and syndicators such as High Beam Research or even a Business.com can get your content out to the seams of your market effectively. Be in constant search for these types of channel companies that can add to your traffic.
ORGANIZATIONAL RECOMMENDATIONS
Get the circulation executive involved, or hire an audience development specialist. It is this serious, folks: you need to invest dedicated resources to this model-changing directive. It is not a nice-to-have but a need-to-have. Mission critical. The jargon, the metrics, and the success criteria need to be recalibrated. Upper management must understand the implications short- and long-term, as share of media time becomes a central goal of any content owner.
CREATE AN ECONOMIC MODEL ON THE COST AND COMMITMENT TO TRAFFIC ACQUISITION
What is the cost of a print subscriber, and can it translate to the web model? There needs to be a baseline created on just what one will pay for an online visitor or registered user. Look at the old model and start building one for online. Learn through testing before committing to a metric.
TEST CAMPAIGNS ON GOOGLE FOR A FEEL ON THE VIABILITY OF ACQUISITION & BUYING TRAFFIC
Learn, stumble, learn – there is no reason, with a nominal investment, that someone shouldn't tinker with buying keywords on the general search engines.
CREATE AN "AUDIENCE DASHBOARD"
Publishers need to create a data set that shows where ALL the traffic is coming from, as well as how that visitor engages the pages of your site. Web analytics will help you discover what works on your site and what points of entry are popular and why. You need to assess why traffic is not coming from the search engines or why your organic visits are stalling out. This new discipline will encourage more effective traffic acquisition and, more critically, help you RETAIN that traffic.
TRAIN EDITORS TO UNDERSTAND THEIR WORK IS BEING INDEXED BY GOOGLE
New seminars are emerging to educate editors, reporters, and freelancers on how to write in this new world, understanding that this content will be spidered and indexed. The content creator is becoming an important part of the team in building new traffic, not to mention in retaining the audience.
In conclusion: In this daunting new world of "circulation" (not what I learned as a magazine publisher in the last century, but from my experience in the digital media world) the rules are the same: create great content, build an audience and keep 'em, and revenue will follow.