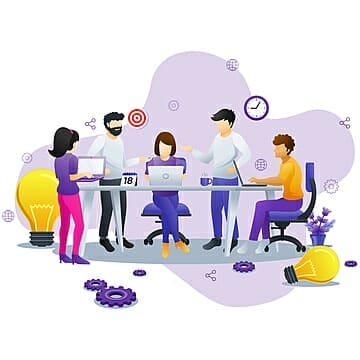 The objective of search engine optimization (SEO) is to increase a Web site's traffic counts, and eventually conversions, by ranking very high in the results of search for the keywords in the search query. It is the mission of SEO to make the site's content worthy of higher search engine ranking by being more relevant, competent and informative than the competition's. This SEO process is often viewed as a struggle to rank well for just a few keywords, instead of a struggle to satisfy the needs of those entering the query. If you complete a search with the keywords most relevant to your website, you will see the leading sites in the rankings. It is these sites that you need to obtain traffic from and in order to do this, your content will need to be enhanced to rank higher than those top sites. Our services optimize and improve your search engine rankings (traffic and profits). After all, better keyword ranking is the first step to increased Web traffic.
It is not enough to simply add Meta tags and do search engine submission of your site to a dozens and dozens of search engine indexes and directories. The first placement tip in obtaining significant Web traffic counts is to seek first-page search engine results. An early step is to build a great content-rich site. One of the last steps is the proper submission of your great site to the search engines or directories. In the middle is a step that is VITAL if you want to obtain front-page results, which entails creating and adding high-quality content to your website. Most site owners bypass this step because they forget about it or think it is too complex, but without competent search engine optimization Web site services you are destined to become search engine fodder.
There are no search engine optimization secrets – just ranking and placement methodologies to follow in order to beat your competition in obtaining a high ranking for desired search keywords. Once you know that keywords and search engine marketing services (not spam) worked for the "leaders," you can do even better. Proper organic search engine optimization requires that you outsmart your competition, so knowing the best keywords and criteria used by your competition is the most important first step. It will become obvious that good ranking excludes keyword spamming the search engine. With careful selection and placement of your keywords, your website will do well using a little effort and Web site services.
Search Engine Optimization (SEO) is a specialized process that involved analyzing your website's underlying code, architecture, noticeable content, and link popularity and making enhancements so that the site is returned more prominently in the search results of relevancy-based, algorithm-driven search engines (such as Google, Yahoo, and MSN). The best way to develop a sound search engine optimization strategy is to work with an experienced search engine optimization (SEO) firm.
Why Choose Psycray For Optimization Services ?
We do one thing, and we do it very well. We are professionals in the field of organic search engine optimization and ranking. We live, eat, and breathe organic search engine marketing and have over 12 years of experience in this industry to back up our passion. We perform in-house R&D to determine what works and what doesn't. We don't utilize myths and theories like several companies in this industry, we study algorithm changes, test, innovate, and implement effective search engine optimization strategies. This is why Psycray and their customers succeed.
The ultimate measurement of any search engine optimization firm is results. At Psycray, we have an incredible track record and we expect you to hold us to that proven success. We look forward to welcoming you to the Psycray family and are excited for you to experience the stellar outcomes that so many others have experienced. We keep our clients in the loop and are proud to be a transparent company always showing our customers the SEO progress that is taking place.
Finding a full service and professional search engine optimization company with integrity, knowledge, and experience is a difficult task in today's market. Luckily, you have stumbled across a company that has all of these qualities!
Search Engine Optimization Services That Experts Choose When They Want To Succeed
The fact is, some of our customers have previously had bad experiences with other search engine optimization firms in the past, and then they decided to join Psycray. It is wise to select Psycray to avoid wasting money and becoming an unlucky victim of poor performing SEO services.
Psycray, The Right Choice
We stay abreast with the latest search engine trends and emerging opportunities. Visitors see your website through human eyes, and search engines see your website through algorithmic eyes. You must hire a professional search engine optimization company that knows how to impress search engine algorithms and human eyes alike.
Major Components We Focus On When Improving Your Search Engine Rankings
We start by identifying highly searched keywords relating to your business. Keyword research is a very important factor in search engine optimization. You need to hire a firm that can determine the best targeted & traffic emitting keywords for your business.
We review various elements of your website to identify segments that need improvement. We ensure that navigation is properly designed to ensure a search friendly architecture. We fine tune internal linking and page content to ensure that the search engines understand what keywords you should rank high for!
Optimization of meta & title tags – Most website's have meta tags, however they are almost always implemented improperly, or else they lack the qualities needed to succeed. We create meta & title tags that improve click through rates, increase rankings, and improve company branding.
Optimization of website URLs – Search engines place a large amount of relevance on page file names and URLs. Shorts & keyword rich URLs used properly help you obtain top rankings in the search engines. Avoiding odd characters (like question marks, quotes, etc.) and dynamic

URL

's or session ID's will improve your rankings.
Link Building – Link building is characterized in to 2 different areas. We perform internal link building and external link building, both of which are necessary to grab top rankings. The search engines rely heavily on inbound links to your website from other websites. The hard thing about link building is this; one quality link can be more powerful than thousands of low quality links. With that said, you must hire experts that know where to find the best links that make a major impact on your website. The more quality links pointing to your website, the more important your website is considered to the search engines.