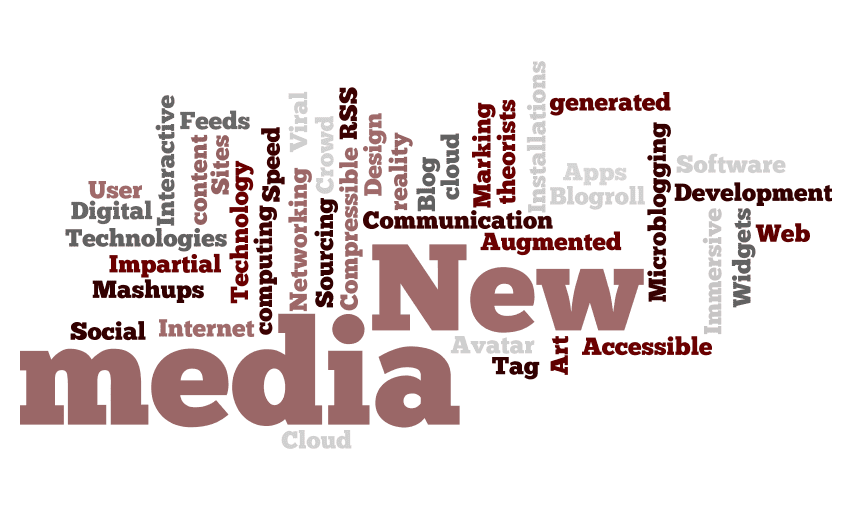 New media is stuff that's new, in a technological sense. It's audio, video, and text publication methods and tools that were previously inaccessible for publication purposes to the average person in the past. Sure, you could run your own newspaper, and many did, but you never had a show at the same level of reach that a blog or podcast today can have.
Social media is interactive media and it's a subset of new media, since the tools that enable social media didn't exist before, and therefore are a subset of new media. Social media is by definition interactive. You can blog, podcast, crank out videos on YouTube, host Blog Talk Radio shows, etc. all by yourself and no one else has to be involved for you to be creating useful media.
Social media is the opposite – it's media that REQUIRES the participation of others. Twitter, for example, would never have existed without other users in the network. Take any of the social networks, remove the people, and you have something not useful at all.
That's why new media and social media are NOT interchangeable terms.
What's the future of new media and social networking? Mobile phones.
Market research firm comScore reported that users are becoming increasingly likely to access social networks from mobile phones.
comScore found that 30.8% of all smart-phone owners accessed a social network from their mobile browser in January, up from 22.5% in January 2009. The company also said that 11.1% of all mobile phones in the U.S. were used to access social networks during the month.
Facebook and Twitter enjoyed the most traffic from mobile phones. comScore said that mobile access to Facebook grew by 112% over the last year. A whopping 25 million people checked their Facebook profile from a mobile browser in January alone.
Although just over 1 million people accessed Twitter from a mobile phone in January 2009, that number skyrocketed by 347% over the last year with more than 4 million people accessing the social network in January 2010.
MySpace was the only major social network to love users over the last year. In January 2009, the social network attracted more than 12 million mobile users. In January 2010, that number fell to 11.4 million, representing a 7% decline year-over-year.
As fascinating as comScore's numbers are, the company said that it only examined users who accessed social networks from a mobile browser, which means the more than 6 million people who access social networks exclusively from mobile applications were left out of the study.
Picture this: a young woman goes to a party. She doesn't know anyone but it's fine because she has her mobile with her. A few clicks and she accesses the profiles of a dozen people at the party, including their pictures. She's in luck: two of them turn out to be friends of friends. She messages them and they start to chat.
Or this: an entrepreneur is at a conference. He is on the lookout for a new marketing director. Within minutes he has identified ten people in the hall with the right credentials, two of whom are looking to change jobs. His cell phone tells him one of them is standing 20 feet away. That evening, a record of all the people he has met is automatically displayed with their profiles on his home computer.
So how does it work? The key is the coming together of internet-connected mobile phone and location or proximity technology. Cell phones offer other capabilities PCs lack.
You can browse the internet quickly and easily on most new phones. Phones know where they are, thanks to built-in Global Positioning Systems (GPS) satellite technology or triangulation from mobile phone towers. They can then tell if other phones are in the same area. Some companies are working to allow users to see an up-to-date map of friends' locations, collected through GPS. Bluetooth short-range radio technology is also standard on most mobiles and with this phones can pick up the presence of other Bluetooth-enabled phones within about 20 yards.
Indeed, it's the cell phone, rather than the personal computer, that's the constant companion for today's hop and socially networked. Why wait till you get home to log onto the PC to tell your 20 closest personal friends about your date? Teens can use a network-friendly cell phone to relay stories, pictures, and videos instantaneously. You can use the mobile applications in a two or three minute gap while waiting for a train, People are out there, living there lives. They are not sitting in front of the computer.